Orpheus Vocal Competition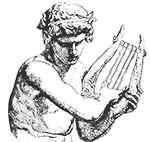 Beginning in 1996, the Middle Tennessee Choral Society has sponsored the annual Orpheus Vocal Competition to provide financial support and encouragement to singers age 19 to 30 from around the United States who are pursuing careers as vocal artists. Orpheus is the only competition of its kind in the south central United States.
There are 3 categories in Orpheus:
Student: for ages 19-24
Young Artist: for ages 25-30
And High School – students grades 10-12
Important Dates:
Vocal Competition
March 1-2 , 2019
March 3, 2019
3PM, Hinton Hall, Wright Music Building, MTSU
Further Information TBA
Visit the Orpheus website for more information and an application.
This year the Society will be awarding grand prizes of $3,000 for the Student winner and $5,000 for the Young Artist winner. Additional prizes will be awarded by individuals and corporations. For a listing of prizes awarded in past Orpheus Competitions, visit the Orpheus website.