---
Making outstanding music  • Encouraging young artists • Celebrating the greatest treasures of vocal music
Mozart Grand Mass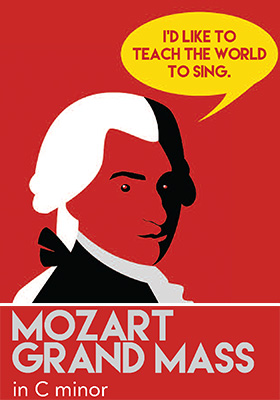 ---
Monday, November 6, 2017 • 7:30 PM
---
Mozart's last mass before the Requiem, this majestic work won praise from Pope Francis in 2015:
"Et incarnatus est is matchless; it lifts you to God."
First United Methodist Church, Murfreesboro
With the MTSU Schola Cantorum and the Stewarts Creek High School Choir, Dr. Brian Russell, director
HANDEL'S MESSIAH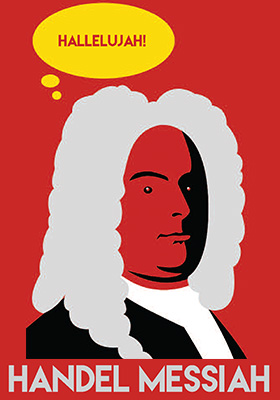 ---
Monday, November 27, 2017, 7:30 PM
---
This most beloved work in the Western choral literature is said to have brought King George II himself to his feet at the "Hallelujah!" An English-language oratorio composed in 1741 by George Frideric Handel, with a scriptural text compiled by Charles Jennens from the King James Bible, and from the Psalms included with the Book of Common Prayer.
First United Methodist Church, Murfreesboro
With the MTSU Choirs

FROM BROADWAY TO OPERA

---
February 25, 2018, 3 PM
---
Choruses and Arias
From Broadway to Opera
Join us for a delightful evening featuring some of theater's most dramatic and beloved music.
Featuring the MTSU Concert Chorale
Hinton Hall, Wright Music Building, Middle Tennessee State University.

---
---
If you enjoy excellent choral music, please consider supporting the Middle Tennessee Choral Society with a tax-deductible gift. Donations underwrite performance costs such as the orchestra, guest soloists, and music scores and help fund the Orpheus Vocal Competition, the Southeast's premiere vocal competition. Every gift is carefully used, assuring that you are helping the Choral Society bring the finest music to our area while helping young vocal artists.
---